OUTLINES
OUTLINES
CUSTOM MIRROR FINISHES
OUTLINES CUSTOM MIRROR FINISHES
Outlines is Australia's leading designer and producer of antiqued mirrored glass finishes. The Outlines range of applications varys from individual framed works, feature walls, splashbacks & ceiling canopies through to large scale architectural installations.

Outlines was founded by Helen Macfarlane in 2003 and although she has taken a step back from the business, she is always available for specialised projects. Helen's son-in law, Frank Moylan, joined the business in 2014 and runs day to day operations.
Outlines scope includes domestic mirrors, framed mirrors and the application of textured, mirrored surfaces in larger scale hospitality and commercial projects. Outlines mirror finishes are produced in Australia. They are painstakingly handmade, meticulously thought out and creatively designed.
Our mirror finishes are in restaurants: ESP by Scott Pickett, Birdman Eating, Tiamo, Biggie Smalls and Bistro Guilliame in Sydney, they grace the walls of some of Melbourne and Sydneys finest homes and are an integral part of the fitout of Damir Doma Fashion Boutque in Paris
Outlines continues to push the boundaries of silvering.
FAQ
NATURAL VARIATIONS - DELIVERIES - INSTALLATION - TENDERS
Outlines Mirrors are incredibly versatile. Our finishes are lovingly created by hand. This is what sets our mirrors apart from others on the market. However, because of this, as well as physical differences in humidity and ambient temperature during a particular job, there will always be variations in the mirror finish produced. We see this as a positive! Every mirror that we make is a unique work of art and we are proud of them as such.
Deliveries: In most cases we can arrange delivery via Pack and Send.
Quotes are arranged on a job by job basis. Larger mirrors (those over 2400mm in length) may require the services of a specialised glass carrier.
You are welcome to arrange your own delivery or pick up the mirrors yourself.
Samples: On request we can provide you with up to 3 samples of our mirrors. If you go ahead and order a mirror we will subtract this amount from the purchase price alternatively, if the samples are returned we will issue a refund minus postage. Cost for 3 samples is $50 including postage.
Installation: We offer installation within an hour and a half radius of Melbourne CBD. We charge $110.00 per hour, per installer and in most cases will require 2 installers. Installation will be charged from the time we leave and return to our workshop in Tullamarine. It is very hard to give an accurate quote for installations, please allow at least 2 hours per square metre. For installations that you or your contractors carry out, we can supply you with standardised installation guidelines.
Quotes for Tenders:
If the mirror(s) you require is a simple shape, please supply the dimensions of the mirror(s), for complex shapes please supply relevant drawings of the mirrors you require, preferably in dxf and pdf format.
We are unable to isolate individual components from Architectural drawings.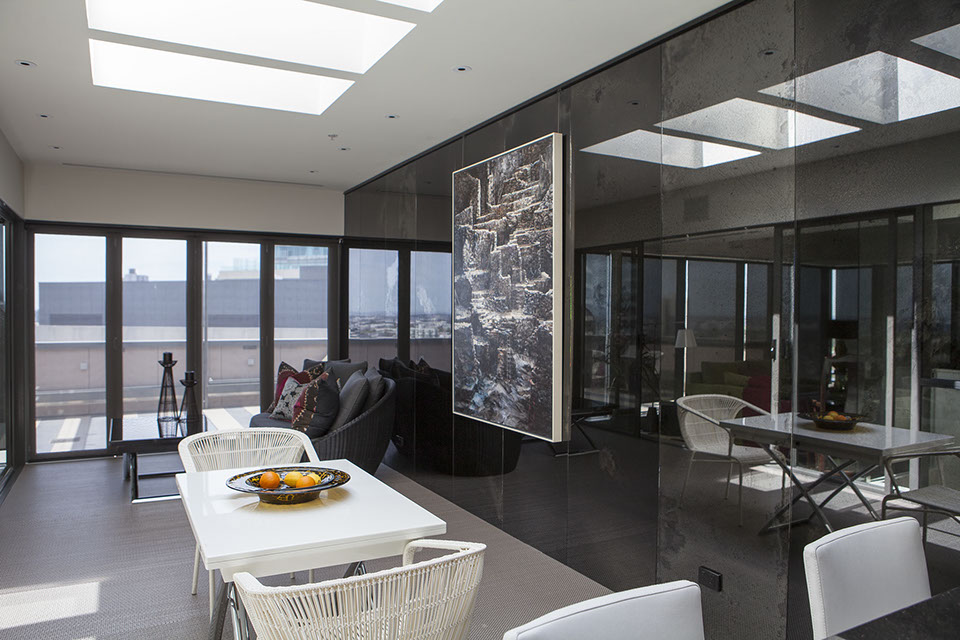 OUTLINES
PUSHING THE BOUNDARIES OF SILVERING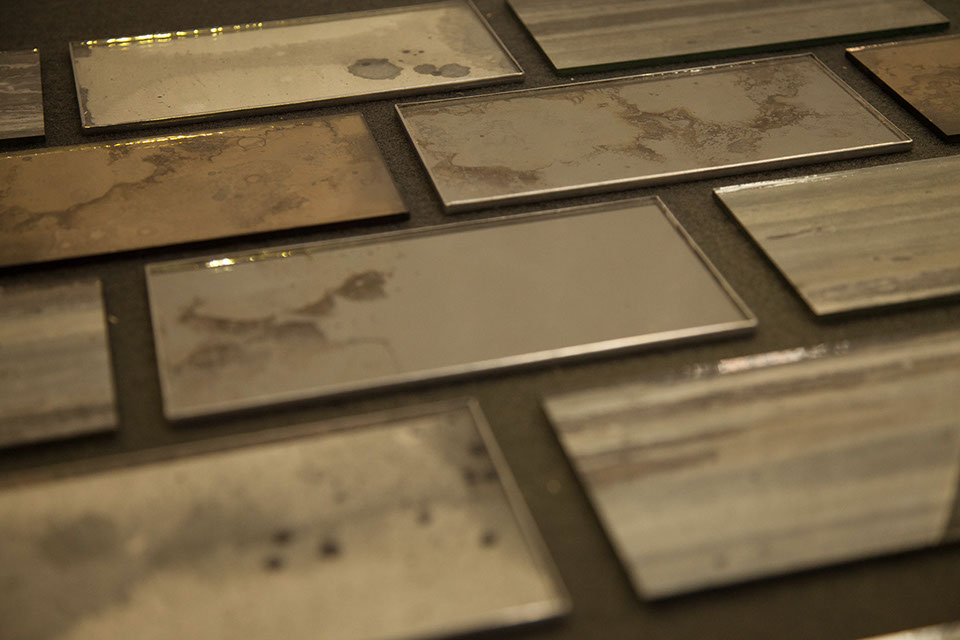 CONTACT
+61 3 83361632
info@outlines.com.au
Unit 3/61 Beverage Drive
(Rear of Building)
Tullamarine
Victoria 3043